Overview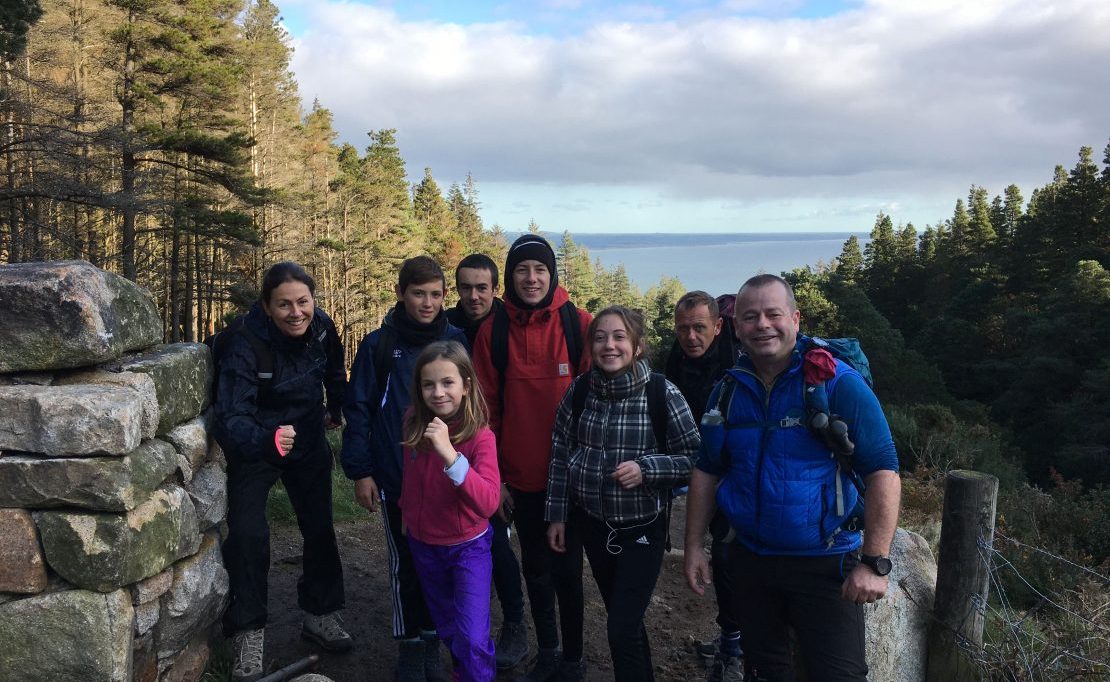 Mountain Ways Ireland will lead you safely to the top of Ulster's highest mountain with a fully guided hike on Slieve Donard.
From £ 39 per person – * minimum group size applies
Slieve Donard towers over the pretty sea-side town of Newcastle far below. Standing at 853 metres, it is the one that everybody wants to climb and for good reason.
The highest peak in Ulster is a challenging Mournes guided walk because this hill-walk begins at sea level. As a consequence, everyone one of those 2,798 feet have to be scaled.
It truly is as Percy French wrote in his song "Where the Mountains of Mourne sweep down to the sea".
Why Choose Mountain Ways Ireland for your Slieve Donard Guided Hike
Fully qualified and insured Mountain Leader
Trained and acredited tour guide
First Aid level 3 remote emergency care trained and certified
Appreciation of flora and fauna, geology and glacial history
We are local and have an intimate knowledge of the Mourne Region
You can have peace of mind knowing that safety on the mountains is our main concern as well as making sure that you have a good time
Individuals or groups catered for
A professional and friendly service at all times
From £ 39 per person – * minimum group size applies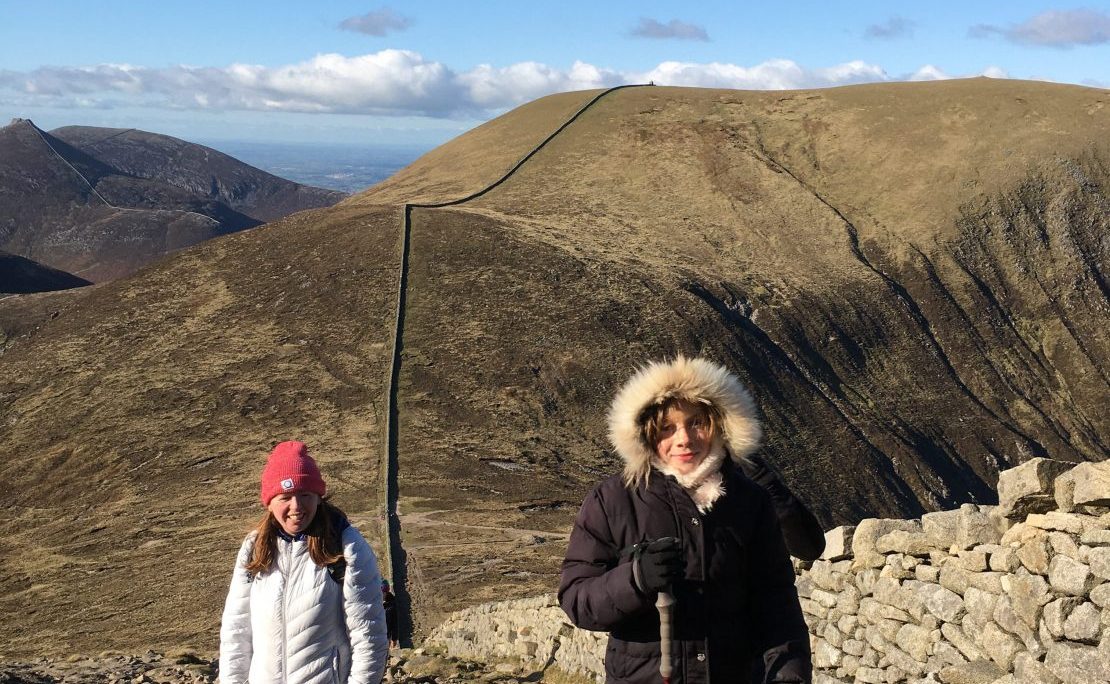 How long does it take to climb Slieve Donard?
The Glen River track up and down is just over 9 kms long and has 853 m height gain.
Depending on the day and the group it usually takes anywhere between 5 and 6 hours to complete.
There are many ways to get to the top and we can try to accommodate whichever route you wish. Our mountain guides have an intimate knowledge of this mountain range and its changing weather patterns through the seasons.
Our preferred way is the classic and beautiful Glen River Track route from Newcastle up through Donard Forest.
We will lead you on your Slieve Donard guided hike at a pace that suits you.
Don't let the challenge put you off! Yes you need a certain level of fitness, but the reward is more than worth it. The lofty mountain dominates the skyline and towers over Dundrum bay and all other surrounding peaks.
On a clear day there are stunning vistas as far as Dublin Bay in one direction and Belfast lough in the other. You may even catch a glimpse of the Isle of Man on the far horizon.
During our Donard Guided Walk, we will explain:
The geological and glacial history that shaped these majestic mountains
The history of Granite quarrying on Slieve Donard's slopes
We will share with you the story of The Mourne wall and the men who built it.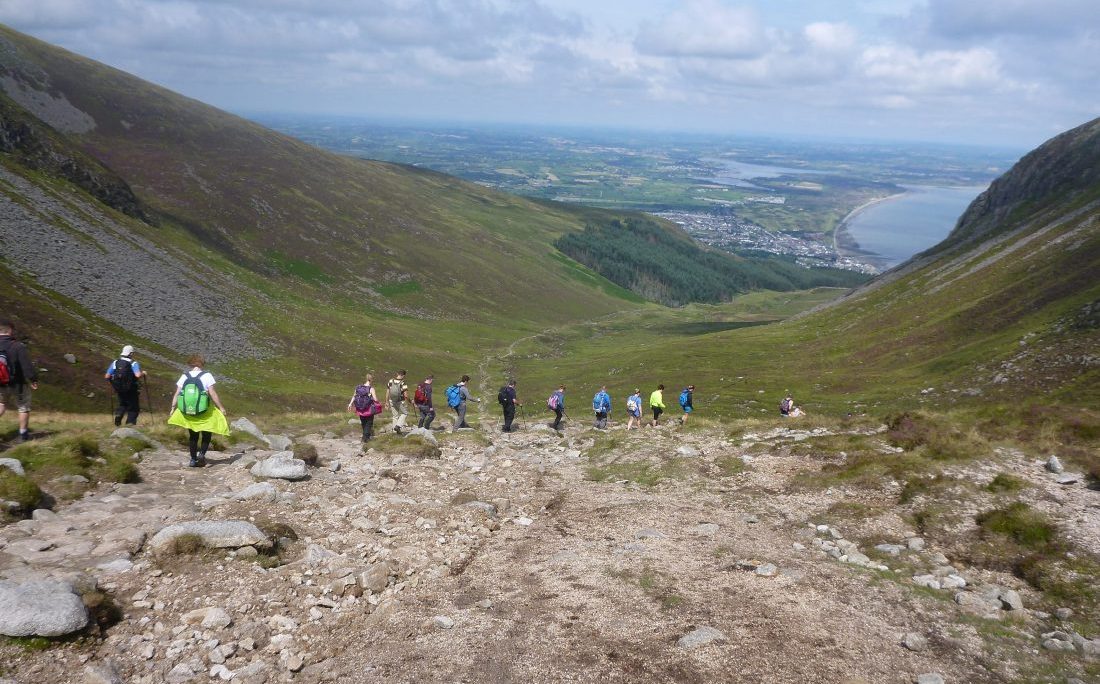 What to expect as you climb Slieve Donard
For the first few kilometres, we climb alongside the mighty Glen River as it cascades over water polished Granite, tumbles through ancient Silurian greywacke and under old bridges buried deep in the forest
The river reduces to a trickle as we gradually reach its source high in the mountain passes
A little further on we eventually reach the saddle between Slieve Comedagh on our right and Slieve Donard on our left.
This is our first contact with the mighty Mourne Wall which dances and weaves into the distance over 15 summits for a distance of 22 miles.
Our tour guides will tell you how children as young as 13 helped create this monumental structure over 100 years ago.
Finally as you step over the stile here, the view that opens up in front is truly breath-taking.
We haven't even reached the top yet!
We can take a break here at the stile and just appreciate the 360 panorama before turning left to follow the shelter of the wall as it leads us upwards on the final stretch towards the summit.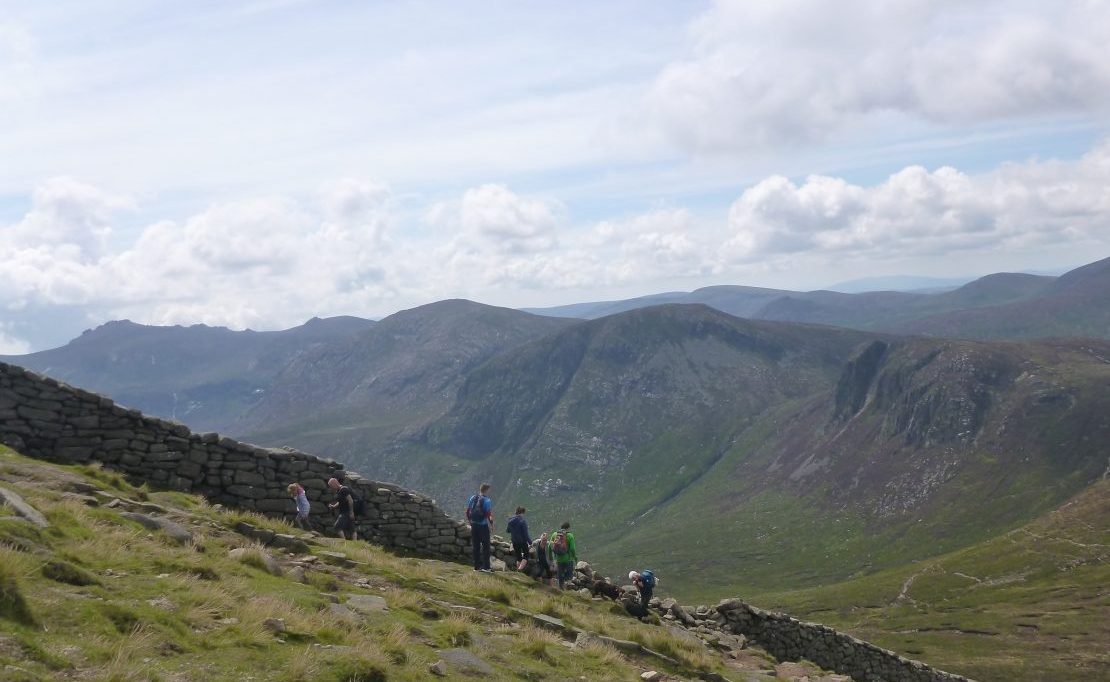 History of Slieve Donard
Countless generations have been drawn here and in fact it once had two ancient burial cairns on top. As a direct consequence of ordnance survey engineers using the high points for triangulation and later interventions,there are now only scant remains of what our forefathers built.
The Greater cairn which now stands alongside the Mourne wall shelter tower was thought to have been a Neolithic passage tomb.Our ancestors built this over 5000 years ago.
Similarly, a couple of hundred metres to the North East is the lesser multiple cist cairn from the Bronze age period, around 1000 later.
Interestingly this is a replication of the two better preserved megalithic monuments on the Summit of County Armagh's highest mountain, Slieve Gullion. On a good day we can see across to Gullion.
Slieve Donard's Changing Names
The mountain too has changed its name over the millennia.
Deep in Irelands past it was once known as Beann Boirche, and Sliabh Slangha. However, Like many high places in Ireland, it was later Christianized and named after Saint Domhangart, Saint Donard.
Things to do and see at the end of your hike
Why not plan a few more things to do locally? The Mourne and Ring of Gullion regions have so much to offer.You can ask our local guide for suggestions or you can check out whats happening right Here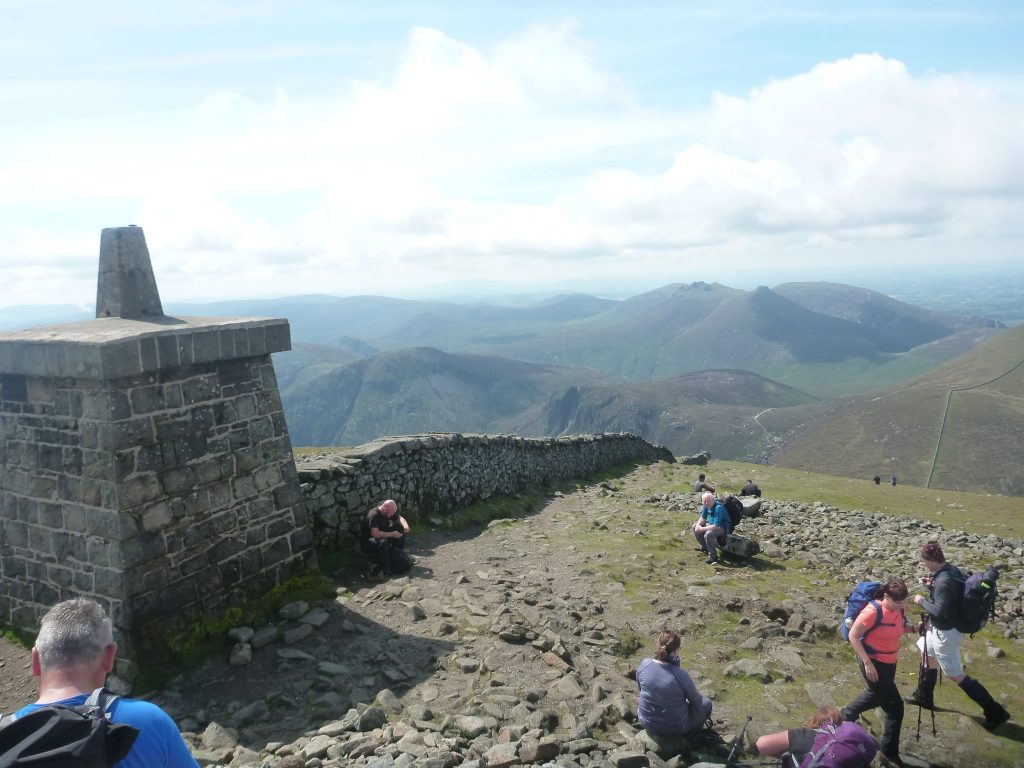 Trust Mountain Ways Ireland to guide you to the roof of Ulster.We'll keep you in story and craic along the way!